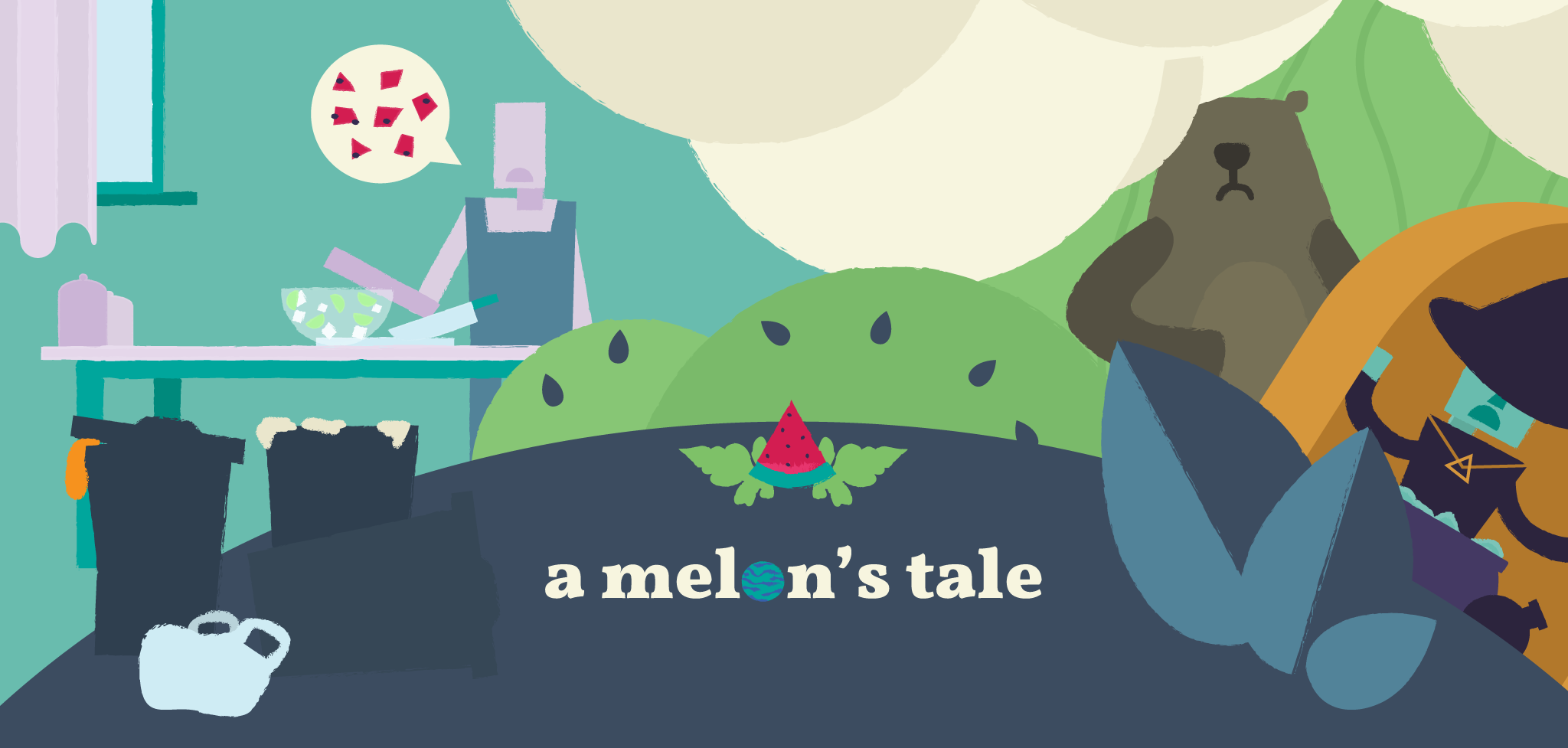 a melon's tale
A downloadable game for Windows and macOS
A melon's journey from the trash into the world.
Don't waste food – you never know whom it might help..
🍉
A short game by Nikolai Reinke (@ReinekeFux) and Shelly Alon (@shellyalon).
With beautiful music by Simon Schmidt (@SimonDSchmidt).
Made for the #melongamejam 🍉


Install instructions
Play with arrow keys.
Hold ESC to quit.
Comments
Log in with itch.io to leave a comment.
Simplemente Maravilloso, Grandioso Juego.
Oh, how scary the world can be for a melon on its own... :> The graphical style of your game was gorgeous, and I love how implemented a circle-like narration in it. Life is a journey after all, especially for a melon, I suppose. :) It's a cute little game which I happily recommended and also uploaded a playthrough video for. <3 Keep up the great work!

Best wishes,
Sebastian
Hello! I really enjoyed your game, it had a sweet design and a nice little story to it! I made a let's play of your game alongside another game here~
Saw your comment just now :) Really enjoyed your Let's Play! Thank you so much!
I loved your game, and I may have used it to tell the story of the Easter bunny.